Merry Lynne Dyer meets and consults with interior designers, contractors, and home owners to provide all their design and hardware needs. She specializes in midrange to high-end interior and exterior door hardware, cabinet hardware, and door accessories. As a result Door Décor offers a  simpler process of selecting and installing products, while offering a wide range of brands and products along with the installation service.
After years of working in the industry, Merry Lynne has gained much experience and knowledge that can save her clients time, money and hassle, whether they are professionals or homeowners.
Marry Lynn Dyer
Owner
Merry Lynne has been working in the construction industry for over 30 years, specializing in hardware for the last 15. She started Door Décor in August 2016. Driven by her expertise, the business has thrived as the only custom door and cabinet hardware store in the greater Huntsville area.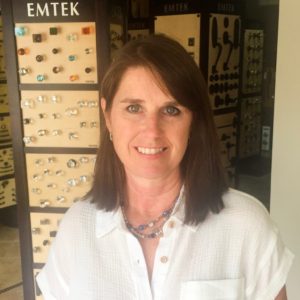 Cody Harrison
Sales Associate/Installer
Cody began working in the industry alongside Merry Lynne over 10 years ago. He primarily takes care of hardware installations offsite, but he also helps customers in the showroom.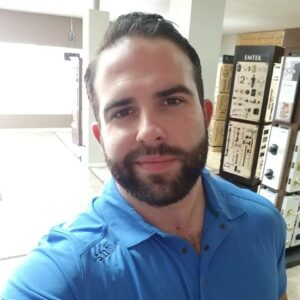 Charla Beaty
Sales Associate
Charla began working at Door Décor a year and a half ago. She does much of the office work and book keeping. She also works in the showroom helping customers find the right hardware for the project at hand.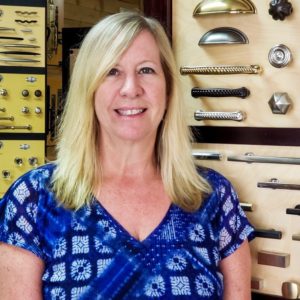 Taylor Walding
Sales Associate / Marketing Coordinator
Taylor joined the staff at Door Décor in the summer of 2019, just after graduating college. She works in the office, helps with sales in the showroom, and handles all marketing and website maintenance.